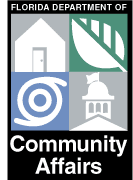 Florida Communities Trust (FCT), the state's premier program for helping local communities preserve parks and recreational space, is accepting grant applications until May 7, 2008.
An expected $66 million in Florida Forever funds will be available to local governments and nonprofit environmental organizations to acquire land for green space, conservation and recreation purposes.
This is the program's eighth year of being funded. The FCT is administered by the Department of Community Affairs.
For a copy of the FCT-4 grant application and more information about the FCT program, visit the web site at FloridaDep.gov.