The Weekiwachee Preserve is an area of protected land owned by the Southwest Florida Water Management District (District). Covering over 11,200 acres, the preserve is in Hernando County. It provides a wide array of wildlife habitats, including several miles along the Weeki Wachee River, portions of the Mud River, dense hardwood swamps, freshwater and saltwater marshes and pine-covered sandhills. The preserve is best known for its Florida black bear population, as well as a popular birding destination.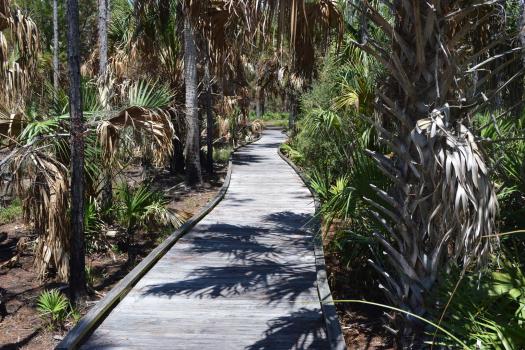 The District and other agencies and governments acquire conservation lands because land and water are forever linked by Florida's natural water cycles. Public ownership of the Weekiwachee Preserve protects the areas wetlands. These wetlands are important because they naturally transport spring water to the Gulf of Mexico and filter out pollution from runoff before it reaches surrounding water bodies. The preserve also protects native Florida ecosystems that provide water storage during hurricanes to minimize flood risks and buffer nearby residential communities from tropical storm events.
Every year about 2.5 million people visit public conservation lands obtained by the District and its partners to protect Florida's water resources. The lands are open to the public for family activities such as hiking, bicycling, hunting, horseback riding, fishing, camping, nature study, paddling and picnicking. Many District lands also have facilities that are accessible for the mobility-impaired.
This was the last stop on our trip. We hope you enjoyed the excursion and learning about watersheds!