The Chassahowitzka Springs form the headwaters of the Chassahowitzka River in the town of Homosassa. It is considered one of the more scenic rivers in Florida as it flows nearly seven miles through mostly undeveloped area before discharging into the Gulf of Mexico near the Citrus and Hernando County border. Most of the lands adjacent to the river are in public ownership, meaning they will retain much of their natural beauty for generations to come.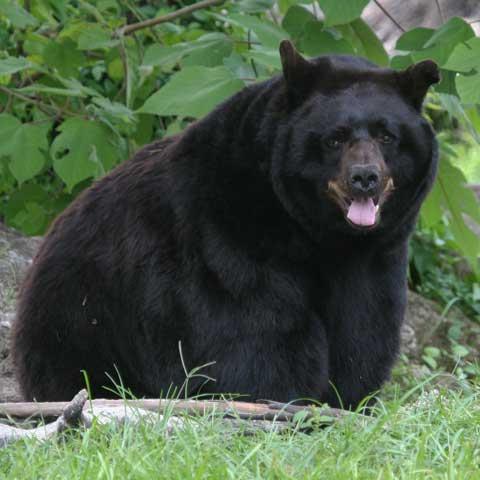 The Chassahowitzka National Wildlife Refuge, which borders the Chassahowitzka River, was established in 1943 as a winter preserve for migratory water birds. Today, this refuge covers about 31,000 acres, which includes the Chassahowitzka and Homosassa river estuaries, many islands, 12 miles of river, salt marshes and coastal swamps. It is protected and managed by several federal, state and local government agencies. The refuge is currently home to about 250 species of birds, over 50 species of reptiles and amphibians and at least 25 different species of mammals. This includes habitat for the West Indian manatee, a federally threatened species, and 7,500 acres of habitat for the Florida black bear.
The Southwest Florida Water Management District (District) acquires lands that are important to the protection of Florida's water resources. In 1990, the District began acquiring lands that now make up the Chassahowitzka Riverine Swamp Sanctuary. Today, the sanctuary is made up of nearly 5,700 acres of land. When combined with federally and locally purchased land in the Chassahowitzka area, 61,100 acres of land along the Chassahowitzka River have been preserved.
The District's sanctuary includes both uplands and wetlands. Some of the trees and plants you will find in the uplands include sand live oaks, fetterbushes, saw palmettos, longleaf pines and turkey oaks. Some of the wetland plants and trees include cypress trees, cabbage palms, saw grass, sweetgum trees and red maple trees. Many animals also make the sanctuary their home. These animals include Florida black bears, white-tailed deer, bald eagles, river otters, bobcats, ospreys, great blue herons, anhingas, cormorants, wood storks and manatees.
Though many areas next to the river are protected conservation lands, residential growth and development in the Chassahowitzka springshed has been expanding. Water quality in the river is generally good though nitrate concentration in the springs are elevated and cause for concern above the river's headwaters. Septic tanks and excessive use of fertilizer are two ways nitrates can get into the groundwater supply and eventually appear in spring discharge. Like the Homosassa River, changing salinity due to sea-level rise and fluctuations in river flow is also an emerging issue in the lower portion of the river.