District Restructures to Support Focus on Core Mission
A new executive director and leadership team is in place to move the District forward in meeting its core mission under the new budget realities.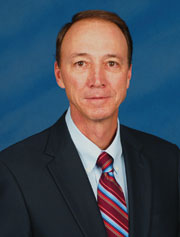 Executive Director Blake Guillory
Executive Director
Blake C. Guillory will serve as the District's executive director.
"This was a unanimous choice by the Board. Blake is the right person at the right time for this District and the water resources," said Governing Board Chair H. Paul Senft, Jr. "His extensive experience in the private sector and the contacts he has throughout the state and the nation will serve the District well as we move forward in meeting the critical water needs of west-central Florida."
Guillory, who arrived at the District in October, was vice president and Florida Gulf Coast area manager at Brown and Caldwell, a consulting firm that provides water supply, wastewater, stormwater, infrastructure, solid waste, construction management, business consulting and environmental science expertise to public and private clients. Before joining Brown and Caldwell, Guillory was with PBS&J, now Atkins North America, where he was vice president and senior division manager for the firm's Southeast water resources division.
Guillory holds a bachelor's degree in petroleum engineering from Texas A&M University and master's degrees in civil engineering and business administration from the University of South Florida. He is a professional engineer and a diplomate of water resources engineering.
Guillory is the past president and a current board member of the Florida Stormwater Association. He is also a member of the Florida Engineering Society, Florida Water Environment Association, American Water Works Association, American Water Resources Association and the American Society of Civil Engineers.
Executive Leadership Team
Guillory has appointed the following people to serve on the District's executive leadership team: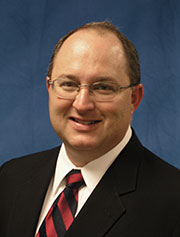 Chief of Staff David Rathke
Chief of Staff
David Rathke was appointed chief of staff. Rathke oversees the bureaus of Board & Executive Services, Communications, and Public Affairs. Rathke began his career at the District in 2001 and has held the positions of director of the Community & Legislative Affairs Department and assistant director and program director for the previously named Communications and Community Affairs Department.
Prior to joining the District, he was employed as the governmental affairs coordinator for the Peace River Manasota Regional Water Supply Authority, as a legislative aide to Florida Senator John McKay and as a constituent services representative for Florida Congressman Dan Miller.
Assistant Executive Director
The District has reestablished the position of assistant executive director, which was eliminated in 2006. The District is in the process of filling the position. The directors of the Regulation Division, Resource Management Division and Operations, Maintenance & Construction Division will report to the assistant executive director, who will report directly to Guillory.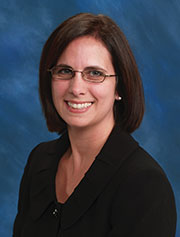 General Counsel Laura Jacobs Donaldson
General Counsel
Laura Jacobs Donaldson will serve as the District's general counsel. Donaldson comes to the District from private practice at the Manson Law Group in Tampa, where she represented a variety of public and private sector clients in governmental, environmental and land use law.
She has more than 14 years of legal and legislative experience with issues concerning consumptive water use, water quality, rulemaking and enforcement. Before moving into private practice, Donaldson worked for the Florida House of Representatives as a legal analyst and attorney, researching and drafting growth management legislation.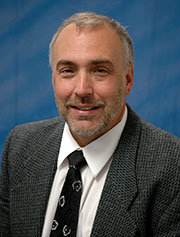 Administrative & Management Services Acting Director Kurt Fritsch
Administrative & Management Services
Kurt Fritsch was appointed acting director of the Administrative & Management Services Division. Fritsch oversees the bureaus of Finance, General Services, Human Resources & Risk Management, and Information Technology. Fritsch has served as the District's interim deputy executive director of Management Services and as inspector general.
Fritsch is a certified public accountant, a certified internal auditor, a certified inspector general and a certified control self-assessment auditor.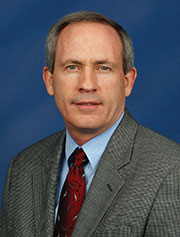 Resource Management Division Director Mark Hammond
Resource Management
Mark Hammond was appointed director of the Resource Management Division. Hammond is responsible for overseeing the bureaus that plan, develop and implement District water resource management initiatives concerning water supply, flood protection, natural systems and water quality. These initiatives include water supply planning and development of alternative water supplies, such as conservation, reuse, and aquifer storage and recovery. They also include implementation of the District's springs and Ridge lakes restoration initiatives and the watershed management, minimum flows and levels, Facilitating Agricultural Resource Management Systems (FARMS) and Surface Water Improvement and Management (SWIM) programs.
Hammond began his career at the District in 1987. He has served as director of the Resource Projects Department and manager of both the SWIM and Conservation Projects sections. Hammond is a licensed professional engineer in Florida.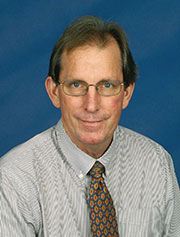 Operations, Maintenance & Construction Division Director Mike Holtkamp
Operations, Maintenance & Construction
Mike Holtkamp was appointed director of the Operations, Maintenance & Construction Division. Holtkamp is responsible for the District-owned flood control and water conservation structures and canal rights-of-way within the 16-county area. He oversees the maintenance and management of 271,000 acres of District conservation lands. Holtkamp also oversees the collection, management and stewardship of hydrologic, land use and topographic data. His division provides construction services for hydrologic restoration projects on District-owned lands and for the District's Surface Water Improvement and Management (SWIM) Program. The District's Emergency Operations Center (EOC) resides under Holtkamp's division.
Holtkamp, a licensed professional engineer, began his career with the District in 1974. He has served the District as director of the Operations Department, senior professional engineer in the SWIM Program and manager of the Engineering Section.

Regulation Division Director Alba Más
Regulation
Alba E. Más was appointed director of the Regulation Division. Más is responsible for permitting and compliance activities in the District's 16-county area.
Más has worked at the District for more than 20 years and has served since 1998 as the director of the District's Tampa Regulation Department. She has extensive experience with all aspects of water resource regulation, including environmental resource permitting, water use and demand management, well construction, regulatory compliance, enforcement and rulemaking.
Restructuring
The reorganization of the District's executive leadership team is part of an overall restructuring that will increase efficiencies, reduce operational costs and meet the District's core mission responsibilities in the areas of water supply, flood protection, water quality and natural systems.
"As an organization, we have to get leaner and more efficient," said new Executive Director Blake Guillory. "The more quickly we can get right-sized for our budget and workload, the faster we can move forward, secure in our jobs, to meet the water resource challenges of this District."
The proposed restructuring aims to increase the District's efficiency and reduce costs and is expected to save the District more than $15 million per year.
The restructuring plan would reduce the District's 768-member staff by at least 150 positions. District staff have been offered a voluntary separation plan; however, if the voluntary efforts don't produce the necessary reductions, the District will have involuntary layoffs in January or February to meet its goals.
"We are blessed with smart and talented people. Unfortunately, we are caught in a situation driven by economic conditions," Guillory said. "We need to be as thoughtful and helpful as we can during this process, while also serving the taxpayers of our area."