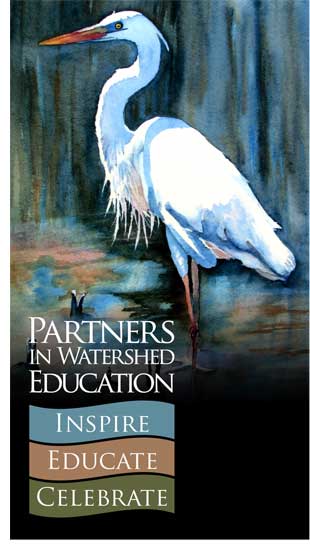 The District recently honored 26 water resources education projects at its "Partners in Watershed Education" awards luncheon and conference.
The award-winning projects were completed by teachers and their students, community members, local governments, nonprofit groups and District-sponsored programs that use volunteers to educate others about water resources. The District holds the awards ceremony every two years and projects from throughout its 16 counties are considered.
In addition to the awards luncheon, awardees had the opportunity to attend morning and afternoon educational sessions to learn new ways to enhance their water resources education projects. The sessions featured topics such as current water issues, social marketing, effective writing practices, marketing research and working with the media. Many of the attendants participated in hands-on exercises to improve their ability to communicate and educate people about water resources.
"Every two years, when we review the more than 300 projects to select the winners, I'm amazed at the hard work of these folks who care so deeply about protecting our area's precious water resources," said Beth Putnam, District communications manager. "It's inspiring!"
To view a list of Partners in Watershed Education award winners and learn more about their projects, please visit WaterMatters.org/education/piwe/.