Beltran Appointed New Assistant Executive Director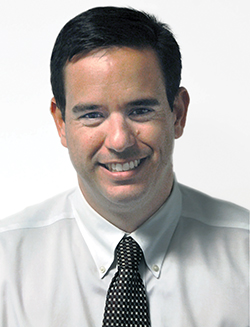 Assistant Executive Director Robert Beltran
Robert Beltran recently joined the District as the new assistant executive director.
Beltran will report to Executive Director Blake Guillory and oversee the District's Regulation, Resource Management, and Operations, Maintenance & Construction divisions.
Beltran is a professional engineer and has worked for 16 years as a consultant helping clients to design and permit solutions for their water and wastewater needs. He founded Hydro Solutions Consulting, LLC in Lakeland in 2007. As a business owner, Beltran performed numerous roles including corporate accounting, recruiting and managing staff.
Many of his projects required working with the District, the Department of Environmental Protection and other water management districts on various water and permitting issues.
The Florida native received his bachelor's degree in civil engineering from Tulane University in New Orleans. He also received his master's degree in environmental engineering from Tulane. Beltran also is a diplomate of environmental engineering.