Babb Will Represent Hillsborough County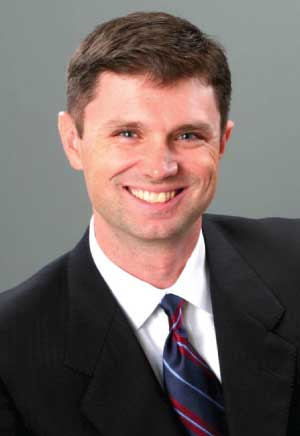 Michael A. Babb
Gov. Rick Scott appointed Michael A. Babb to the District's Governing Board in June.
Babb is from Hillsborough County and is president of Two Rivers Ranch, Inc. in Thonotosassa. He was appointed to succeed Maritza Rovira-Forino and will represent Hillsborough County interests on the Board. His term ends March 1, 2014.
A native of Richmond, Va., Babb graduated from Godwin High School in Richmond. He earned a bachelor's degree from the University of Richmond and a master's degree in business administration from the University of South Florida in Tampa.
Babb has served as president of Two Rivers Ranch since 2009. The 14,000-acre cattle and timber ranch stretches across Hillsborough, Pasco and Hernando counties and is the largest piece of privately owned, undeveloped property in Hillsborough County. Previously, Babb was the co-founder and president of Academic Financial Solutions in Tampa, which provides student loans.
Babb serves on the boards of the Crystal Springs Foundation, Inc.; Florida Biomass Energy, LLC; Florida Energy Capital, LLC; Fellowship of Christian Athletes; and Lydian Bank & Trust. He is also an associate member of the Florida Land Council.
Babb feels his experience working with the District as a water use permit holder will allow him to identify areas of improvement and help facilitate initiatives that will allow the District to continue to be a positive institution in the community.