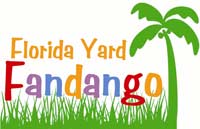 The Florida Yard Fandango is returning to the Museum of Science & Industry (MOSI) this spring. The event is being held March 10 from 9 a.m. to 3 p.m. This is the second year the District has been involved with the Fandango.
The goal of this event is to promote Florida-friendly landscaping and lawn maintenance because it is beautiful and saves water, time and energy. Participants will have the opportunity to choose from 15 workshops, including core classes on the principles of Florida-friendly landscaping taught by educators from the University of Florida's Florida Yards & Neighborhoods Program.
A $10 registration fee for this program includes workshop participation, a continental breakfast, a Fandango T-shirt and admission to MOSI. There is an additional charge for admission to MOSI Special Engagements and IMAX films. Admission proceeds will be used to provide scholarships to Gaither High School's horticulture students. In addition to the workshops, there will also be a plant and garden expo free to the public.
Florida Yard Fandango is coordinated by Wildrose Lawncare, Inc. Other supporters include The Tampa Tribune; WFLA/News Channel 8 and TBO.com; Florida Nursery Growers and Landscape Association; the Connerton development; City of Tampa Water Department; Gaither High School Future Farmers Association; and Tampa Bay Wholesale Growers.
To learn more about Florida-friendly landscaping, visit the District's web site at WaterMatters.org.