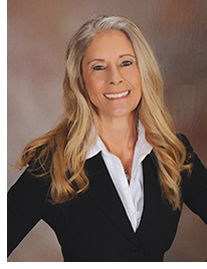 Gov. Rick Scott recently appointed Wendy J. Giesy-Griffin to the District's Governing Board.
Giesy-Griffin of Lithia is a former environmental consultant. She was appointed to succeed Hugh M. Gramling and her term ends March 1, 2016.
Giesy-Griffin consulted with Metis Environmental Services beginning in 1996. Prior to that, she was an environmental administrator with the Florida Department of Transportation from 1979 to 1985, and an environmental technician and specialist with the Hillsborough County Environmental Protection Commission from 1976 to 1979.
She received her bachelor's degree in biology from Alma College in Michigan. She received a master's degree in biology with emphasis on aquatics from Florida Atlantic University.
Governing Board members are unpaid, citizen volunteers who are appointed by the Governor and confirmed by the Florida Senate. The Governing Board sets policy for the District, whose mission is to manage the water and related resources of west-central Florida to meet the needs of current and future water users while protecting the environment.