Project Overview
A prior phase of the project evaluated accumulated sediments in the river and identified where removal of sediments will benefit the river's ecosystem. An additional phase will remove accumulated sediments from those targeted areas of the river to re-establish historic river depths where accumulated sediments have covered natural habitats.
Status Update
A new contractor, Sea & Shoreline, LLC, has been hired and began initial setup May 8, 2023. Dredging began in June. The contractor is using hand-dredging to remove sediments, which includes divers vacuuming sediments using a flexible suction hose. The river will remain navigable during the project, which is expected to take about one year to complete. Manatee protection measures and turbidity control requirements are being followed for the project duration. The public is advised to use caution around the contractor's work areas.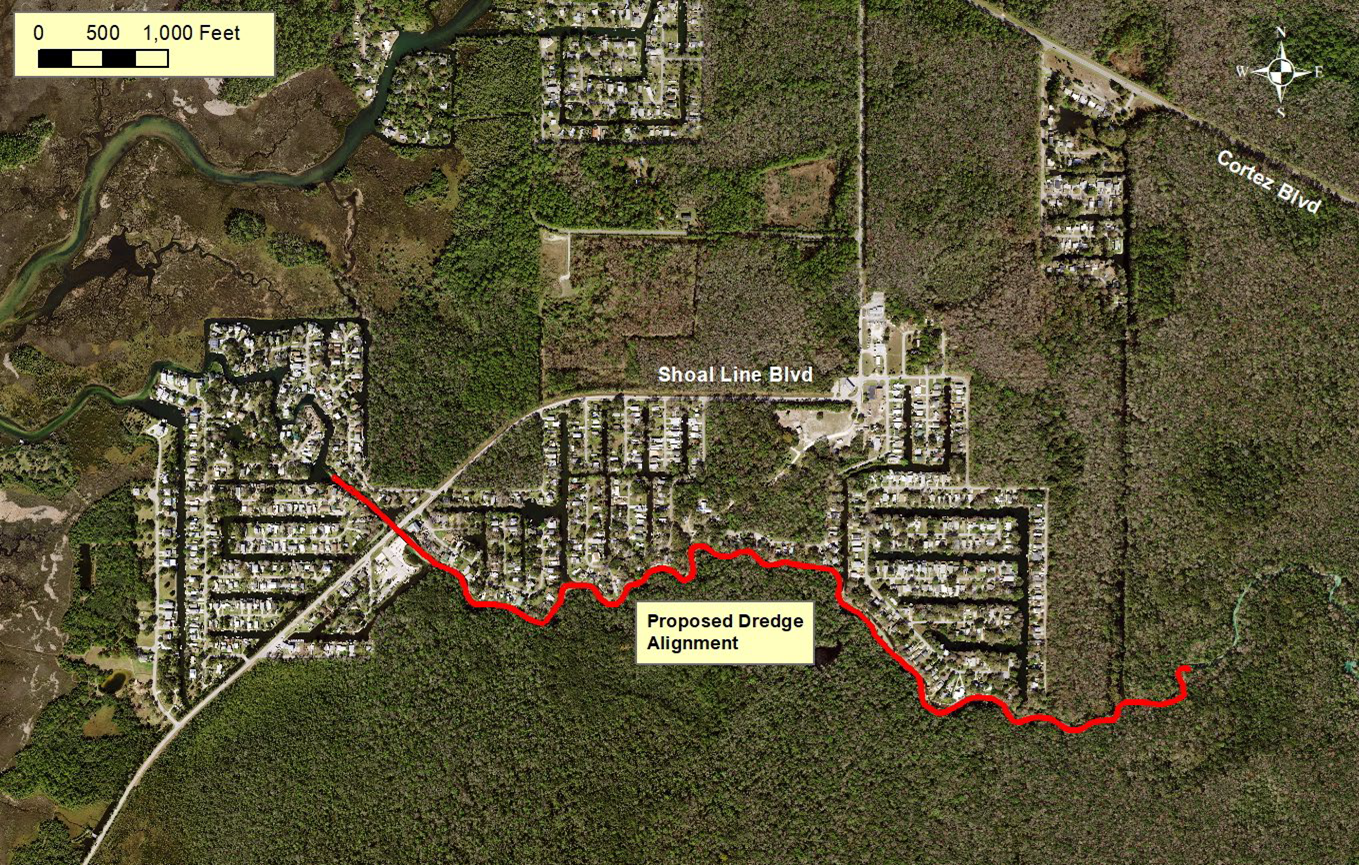 Background
Sedimentation is an environmental problem in the Weeki Wachee River and is identified as one of the priority issues in the Weeki Wachee River Surface Water Improvement and Management (SWIM) Plan. Sedimentation alters the river channel structure and can smother beneficial submerged aquatic vegetation and other habitats. Despite most sources of erosion being addressed in the past, this sediment continues to work its way downstream with widening sand bars and increasingly shallow areas in the lower river as signs of continued sedimentation.
The Southwest Florida Water Management District (District) received funding from the state's General Appropriations Act for the evaluation, design and permitting of the project, which was completed in late 2019. Additional state funding was requested and approved in the 2020 legislative session for project implementation. 
Project Partners
The project is funded by the State of Florida and the District. The District is the lead agency implementing the project and is working with input from Hernando County, Florida Fish and Wildlife Conservation Commission and the Florida Department of Environmental Protection.