Water Wise Winners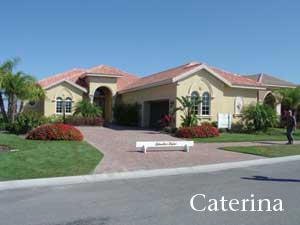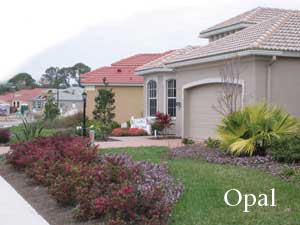 Two homebuilders each walked away with the equivalent of an "Academy Award" for incorporating water conservation landscaping into their designs.
The Gibraltar Homes' Caterina III model received the Water-Wise Landscaping Award in Manatee County and the Lee Wetherington Homes' Opal model received the top prize for Sarasota County. The winners were each presented with a plaque at the 2004 Parade of Homes Awards Gala of the Home Builders Associations of Sarasota and Manatee counties.
Lee Wetherington Homes worked with Sun State Landscaping, and Gibraltar Homes worked with Mark Heller Landscapes and Sav-On Enterprises Irrigation."Showcasing the water-conserving features included in the Parade of Homes' landscapes allows people to see that Florida-friendly landscaping is very lush and attractive," said Tom Dabney, Southwest Florida Water Management District Governing Board Chair. "With lots of foliage in a variety of colors and turf areas for outdoor recreational use, Florida-friendly landscaping enhances any property while using only about half the amount of water normally used to irrigate conventional landscapes."The Water-Wise Landscape Recognition Program is part of the Parade of Homes, an annual event where area homebuilders in the two counties put their best work on display for prospective homebuyers.
This year, eight homebuilders worked with landscapers to participate in the Water-Wise Landscape Recognition Program, which is a cooperative effort among the District, the Manatee County and Sarasota County Extension offices, Manatee County Utilities and Sarasota County Utilities.
"The number of participants is encouraging," said Dabney. "It shows that water conservation is a growing priority in the industry."
The program, which began in 2001, is modeled after Tampa Bay Water's Water-Wise Award Program.
The homebuilders associations worked with the Manatee and Sarasota Extension offices to develop the awards program.
"The award criteria is based on Florida-friendly landscaping principles and the Environmental Landscape Management (ELM) approach developed by the University of Florida," said Angela Polo, the Florida Yards & Neighborhoods coordinator who judges the entries.
Landscapes are judged in various categories, including retention of existing trees or vegetation, reduced stormwater runoff, landscape design and plant selection, and efficient irrigation.
Visit the District's Web site at www.WaterMatters.org for more information about Florida-friendly landscaping principles and how you can utilize water-wise landscaping techniques in your yard.