Taking Top Honors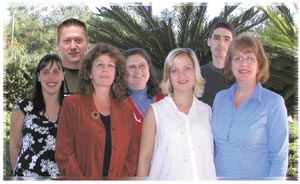 The District received four Crystal Awards at this year's Florida Government Communicators Association Award Banquet. The FGCA Crystal Awards recognize excellence in government communications.
The District won three first-place awards. The awards are for the following categories:
• Internet Web Page, "Interactive Green Swamp Web Site"
• External Publication, "Sprinkles"
• Single Topic Publication, "Florida Waters"
The District also took home a third-place award for the following category:
• Special Event, "The 2003 Water Conservation Conference"
The FGCA Awards Banquet was held November in Sarasota.