The District's Governing Board voted Tuesday on a new slate of officers for the 2020-2021 term.
Governing Board members are unpaid, citizen volunteers who are appointed by the Governor and confirmed by the Florida Senate. The Governing Board sets policy for the District, whose mission is to protect water resources, minimize flood risks and ensure the public's water needs are met.
The new officers are:
Kelly S. Rice was elected chair of the Governing Board. Kelly represents Citrus, Lake, Levy and Sumter counties and is the broker/owner of Prime Property Resources, Inc, President of Physical Therapy Services of Brooksville, Inc., and the president of the Rice Cattle Company. Rice was appointed to the Governing Board in March 2015.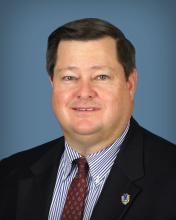 A Florida native, Rice was born in Lakeland and graduated from Pasco Comprehensive High School. He went on to earn a bachelor's degree in business administration from the University of South Florida. In addition to his appointment to the District's Governing Board, Rice has served in a variety of appointed positions, including the District's former Withlacoochee River Basin Board and the Lake-Sumter State College District Board of Trustees, which he currently serves as chairman. Rice currently serves as a state director of the Florida Farm Bureau and has served as a past president of the Sumter County Farm Bureau Board of Directors as well as a past president of the Sumter County Economic Development Council.
Joel Schleicher was elected vice-chair of the Governing Board. Schleicher represents Charlotte and Sarasota counties and is a serial entrepreneur and operator of companies. His most recent endeavor is as the founder and executive chairman for Focal Point Data Risk, LLC., a nationwide leader in data risk management, which he founded in 2014. Schleicher was appointed to the Governing Board in May 2017.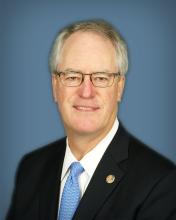 Having grown up in Minnesota, he earned a BSB in accounting from the University of Minnesota's Carlson School of Management and went on to earn a certified public accountant certificate. For more than 30 years, Schleicher has led and founded technology companies selling enterprise solutions. He served as President/COO and a board member of Nextel Communications, Inc. Schleicher is a member of Business Executives for National Security and has served on various corporate and community boards – currently The Argus Foundation and The Van Wezel Foundation.
Rebecca Smith was elected secretary of the Governing Board. Smith represents Hillsborough and Pinellas counties and is the president and chief executive officer for both the A.D. Morgan Corporation, a construction firm Smith founded in 1989, and WoofGang Solutions, LLC, a facilities management software solution company. Smith was appointed to the Governing Board in May 2017.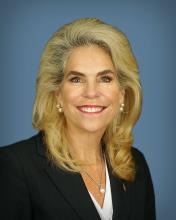 Smith graduated from Melbourne High School in Melbourne, Florida. She went on to earn a bachelor's degree in architecture and a master's degree in building construction from the University of Florida. She is in the process of completing her doctorate in business from the University of South Florida (USF). Smith also holds a Florida General Contractors License.
Smith has served on a variety of local and state boards in both appointed and volunteer positions.
James G. Murphy was elected treasurer of the Governing Board. Murphy represents Polk County and has more than 30 years of experience in the fluid handling industry. He was appointed to the Governing Board in July 2017.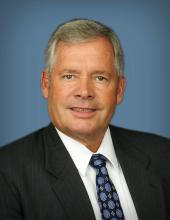 Murphy is a Florida Certified General Contractor and a member of the National Association of
Corrosion Engineers. Having learned the importance of water to industrial sector processes, Murphy believes his experience and skills as well as his ability to listen and be fair make him well qualified for his appointment to the Board.