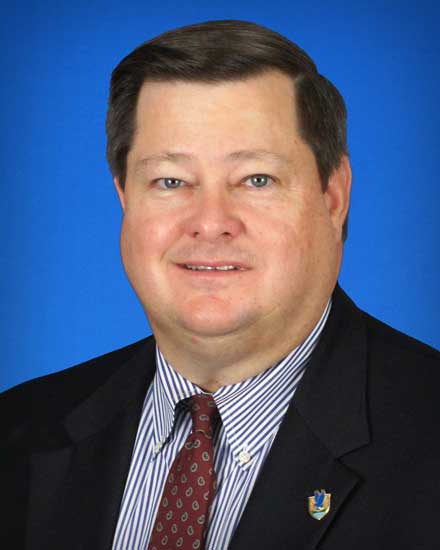 Former Chair
Kelly Rice of Webster is the Broker/Owner of Prime Property Resources, Inc., President of Physical Therapy Services of Brooksville, Inc., and the President of Rice Cattle Company.
Rice was appointed to the Governing Board in September 2015. He was reappointed on Sept. 17, 2019, and his term ends March 1, 2023.
A Florida native, Rice was born in Lakeland, FL and graduated from Pasco Comprehensive High School. He went on to earn a bachelor's degree in business administration from the University of South Florida.
Rice represents diverse business interests, including outpatient physical therapy, beef cattle and hay production, and real estate.
In addition to his appointment to the District's Governing Board, Rice has served in a variety of appointed positions, including the District's former Withlacoochee River Basin Board and past chair for the Lake-Sumter State College District Board of Trustees.
Rice currently serves as a state director of the Florida Farm Bureau and has served as a past president of the Sumter County Farm Bureau Board of Directors as well as a past president of the Sumter County Economic Development Council. He is also a member of the Sumter County Chamber of Commerce and Realtors Association of Lake & Sumter Counties.
Rice represents Citrus, Lake, Levy and Sumter counties.

Committee Assignment
Operations, Lands and Resource Monitoring

Standing Committee Liaison
Agricultural and Green Industry Advisory Committee

Other Liaison
Springs Coast Steering Committee