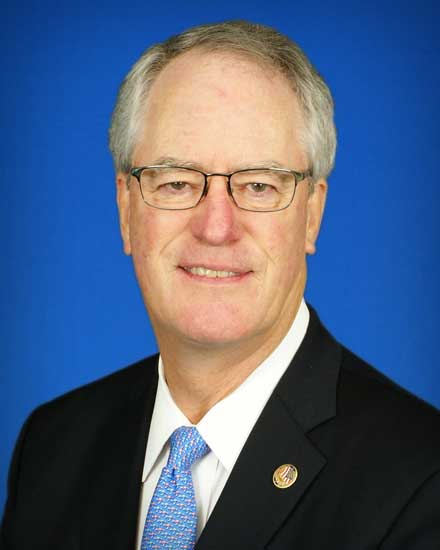 Chair
Joel A. Schleicher of Sarasota is a serial entrepreneur and operator of companies. His most recent endeavor is as the founder and executive chairman for Focal Point Data Risk, LLC., a nationwide leader in data risk management, which he founded in 2014.
Schleicher was appointed to the Governing Board in May 2017. He was reappointed on July 12, 2019, and his term ends March 1, 2023.
Having grown up in Minnesota, he earned a BSB in Accounting from the University of Minnesota's Carlson School of Management and went on to earn a Certified Public Accountant (CPA) certificate.
For more than 30 years, Schleicher has led and founded technology companies selling enterprise solutions. He served as President/COO and a board member of Nextel Communications, Inc. Before founding Presidio Networked Solutions in 2003, he was involved as CEO to two other successful technology company exits. From Presidio's founding in 2003 it grew to over $1.4 billion in revenues before being sold in 2011.
Schleicher is a member of Business Executives for National Security and has served on various corporate and community boards – currently The Argus Foundation and The Van Wezel Foundation. Schleicher has served on the Board of Overseers for the Carlson School of Management and was named the 2015 Entrepreneur of the Year by the University of Minnesota. He currently serves on the Advisory Board for the Holmes School of Entrepreneurship.
While Schleicher believes his business experience, including his commonsense management and solutions approaches, will help hold the District accountable to the public for doing things faster, better and more efficiently; he also believes the quality of Florida's water resources are paramount to our way of life.
Schleicher represents Charlotte and Sarasota counties.

Other Liaison
Sarasota Bay Estuary Program Policy Board