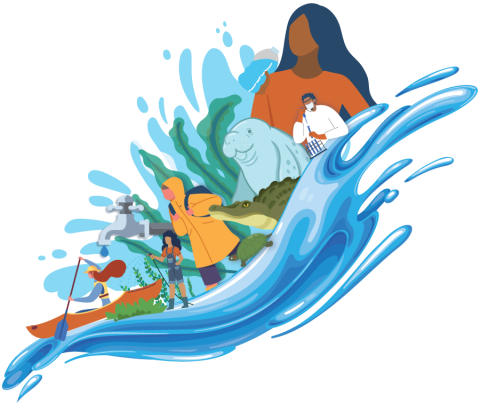 Welcome to the H₂O Zone! To begin your exploration of all things water, click on a topic using the tabs at the top of the page or the links below.
Pay special attention to the words in bold on each page for vocabulary. Not sure what something means? Check the word glossary.
Water Basics
Water Quality
Water Supply
Get Involved
The Scary Side of Water
If you have a question that pops up as you explore, email it to WaterEducation@WaterMatters.org. 
Enjoy the H2O Zone!