​
The District's Governing Board voted Tuesday for the latest slate of officers for the 2023-2024 term.
Governing Board members are unpaid, citizen volunteers who are appointed by the Governor and confirmed by the Florida Senate. The Governing Board sets policy for the District, whose mission is to protect water resources, minimize flood risks and ensure the public's water needs are met.
The new officers are: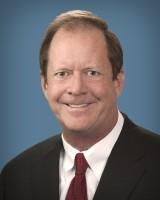 Ed Armstrong was elected chair of the Governing Board. Armstrong represents Pinellas County and is an attorney with Hill Ward Henderson in Clearwater. He was first appointed to the Governing Board in June 2014 and was reappointed in October 2020 and June 2022.
A lifelong Florida resident, Armstrong graduated from Dunedin High School. He went on to earn a bachelor's degree in accounting, Cum Laude, from the University of Maryland in College Park, Maryland and a Juris doctorate degree from Vanderbilt University School of Law in Nashville, Tennessee. Armstrong has extensive experience representing private sector development clients.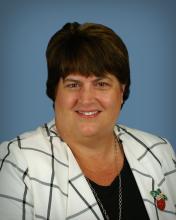 Michelle Williamson was elected vice chair of the Governing Board. Williamson represents Hillsborough County and is operations manager of G&F Farms. She first served the Governing Board in August 2016 and was re-appointed in December 2020.
Williamson has served as a board member for the Florida Strawberry Growers Association, Florida Farm Bureau State Board of Directors and Hillsborough County Citizens Environmental Advisory Committee. She currently serves on the Hillsborough County Farm Bureau Board of Directors, Hillsborough County Agriculture Economic Development Council and International Responsible Farming Council Board of Directors.
In addition, Williamson also has served as the state chair of the Florida Farm Bureau Women's Leadership Committee and the chair of the Florida Farm Bureau Women's Leadership Committee for District 5.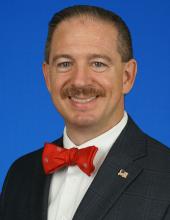 John Mitten was elected secretary of the Governing Board. Mitten represents Hernando and Marion counties and is the franchise owner of Chick-fil-A in Spring Hill. He was first appointed to the Governing Board in October 2020.
Mitten has a Bachelor of Science degree in Finance from Florida State University. He is a former Hernando County commissioner and volunteers on numerous boards and committees, including Pasco-Hernando State College and the Greater Hernando County Chamber of Commerce. Mitten also is a commissioned Kentucky Colonel, which is the highest title of honor bestowed by the Governor of Kentucky and recognizes individual's noteworthy accomplishments and outstanding service to the community, state and nation.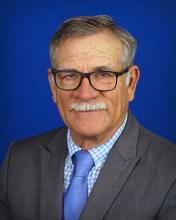 Jack Bispham was elected treasurer of the Governing Board. Bispham represents Manatee County and is the owner of Red Bluff Plantation in Lakeland, Georgia and Paul's Parrish in Duette, Florida. He was first appointed to the Governing Board in November 2019. He was reappointed in May 2021.
Bispham has previously served on the District's Manasota Basin Board, the Sarasota County Planning Commission and the Sarasota Bay Estuary Program Policy Board. He currently serves on the boards of the Sarasota Sportsmen Association, The Field Club and the Argus Foundation. Bispham feels his agricultural education and experience as a farmer has taught him the importance of sustainable water policy and resource management.
The new officers will start 24 hours before the June Governing Board meeting and serve a one-year term.
​