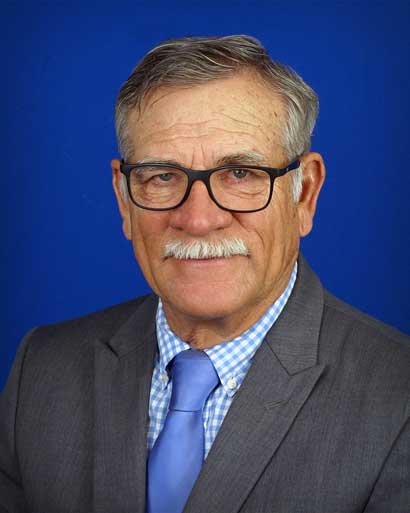 Jack Bispham of Myakka City is the owner and operator of Red Bluff Plantation.
Bispham was appointed to the Governing Board for a term beginning Nov. 5, 2019. He was reappointed in May 2021, and his term ends March 1, 2025.
He earned a bachelor's degree in Agriculture from the University of Florida.
Bispham has more than 40 years' experience in various types of agricultural operations, including dairy farming, timber and turf production. He is the owner of Red Bluff Plantation in Lakeland, Georgia and Paul's Parrish in Duette, Florida.
Bispham has previously served on the District's Manasota Basin Board, the Sarasota County Planning Commission and the Sarasota Bay Estuary Program Policy Board. He currently serves on the boards of the Sarasota Sportsmen Association, The Field Club and the Argus Foundation.
Bispham feels his agricultural education and experience as a farmer have taught him the importance of sustainable water policy and resource management.
Bispham represents Manatee County.
Committee Assignment
Operations, Lands and Resource Monitoring
Finance/Outreach and Planning Committee

Other Liaison
Coastal & Heartland National Estuary Partnership Policy Committee