The District is hosting a public meeting 5 p.m. April 16 to provide information and get feedback on the Weeki Wachee Channel Restoration Project.
The purpose of this multi-year project is to evaluate accumulated sediments in the river and identify where future removal of sediments will benefit the river's ecosystem. During Tuesday's meeting, staff from the District and the consultant group will present a conceptual plan for sediment removal.
Sedimentation is an environmental problem in the Weeki Wachee River. Sedimentation is when solid particles settle on the bottom of the river under the effect of gravity.
Sedimentation alters the river channel structure and can smother beneficial submerged aquatic vegetation and other habitats. The problem is identified as a priority issue in the multi-agency management plan of the Weeki Wachee River.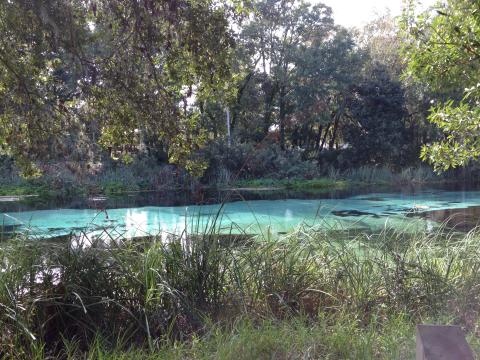 Despite most sources of erosion being addressed in the past, widening sand bars and increasing shallow areas in the lower river indicate sediment continues to work its way downstream.
The District's consultant will identify the priority areas for sediment removal, prepare a removal plan and obtain permits. The final construction plans will be done by the end of 2019.
The restoration project includes dredging and is anticipated to begin in the spring of 2021, pending additional state funding. The District is the lead agency implementing the project with input from Hernando County, Florida Fish and Wildlife Conservation Commission and the Florida Department of Environmental Protection, including the Florida State Parks.
The meeting will begin with an open-house format at 5 p.m. at the Coast Guard Auxiliary Meeting Hall in Hernando Beach. A brief presentation will begin at 5:30 p.m. and then the meeting will return to the open-house format until 7 p.m. To learn more about this project, visit the project web page.