The Splash! school grant program provides up to $3,000* per school to enhance student knowledge of freshwater resources issues. Public and charter school teachers of grades K-12 are eligible to apply.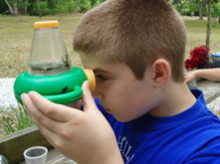 Grant applications for the 2023-2024 school year open July 24. Applications will close September 8.
All interested applicants need to to review the Splash! grant overview and learn more about the grant topics, acceptable budget items, grant expectations and more.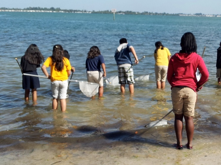 Grant Topics
Grants are required to have a primary focus on one or more of the key topics below. Read the Splash! grant overview for descriptions of each. 
Topic 1: Water Cycle Basics
Topic 2: Freshwater or Estuarian Ecosystems
Topic 3: Water Quality
Topic 4: Water Supply and Conservation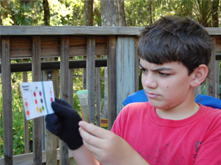 If incorporating an off-site field trip into your grant activities, click here to view a list of approved field trip programs. Please identify the educational program you will be participating in during the field trip in your grant application. Additionally, please note the approved counties in parenthesizes next to each program. Do not apply for a location if your county is not listed in parenthesizes beside it. A travel time of less than one hour each way is preferred. If you have a location or program in mind that isn't listed, please email a description of it to WaterEducation@WaterMatters.org for approval.
Create an Account or Login to Apply
CLICK HERE to create your account or login to an existing account. If creating an account for the first time, an email will be sent to you. Use the link in the email to set your password. Then you'll be all set to log in. After logging in, you'll need to navigate back to this Splash! grant page to apply for the grant using the "APPLY NOW" link here. 
Grant applications for the 2023-2024 school year are open from July 24 - September 8.
*Grants are awarded based on available funding.