Overview
Applicants will be asked to break this down in more detail in the application.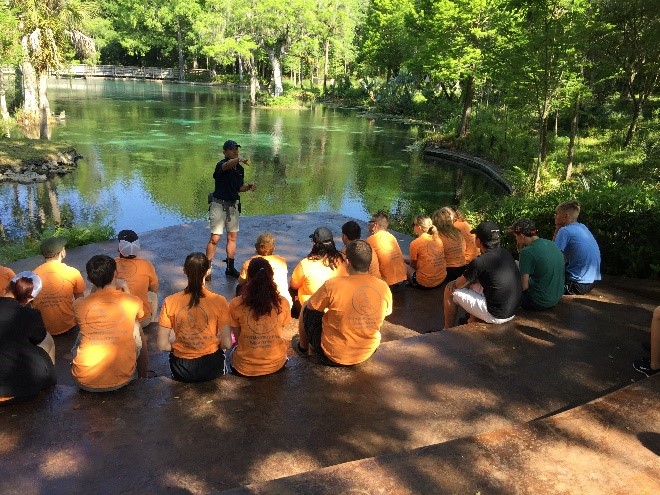 Students will learn about local freshwater ecosystems in west-central Florida, with a focus on our magnificent springs. After an introductory lesson on habitats and ecosystems, students will dive deeper to learn about springs, the wildlife they support and their connection to the aquifer below. As part of their exploration, students will complete the Springs Coast Virtual Watershed Excursion to become more familiar with springs in our area.
A field study component will also be incorporated in this grant. Students will take part in Crystal Springs Foundation's "River Rats Water Adventure" education program. During this program, students will take a tour of the habitats within Crystal Springs Foundation and perform a biodiversity survey with dipnets. Students will also learn about Florida's magnificent aquifer system, as well as explore the Hillsborough River and its spring runs. Following the field trip, students will create an art piece inspired by what they learned at Crystal Springs. The art will be displayed in a communal area of the school campus.
Budget
This is an example budget and does not indicate the actual cost of programs or items.
Item
Description
Cost
Quantity
Total

Crystal Springs field trip

"River Rats Water Adventure" Program (2 days)

$25
2
$50
Transportation

Water cycle in a bag activity

$300
2
$600

Substitutes

Model to observe evaporation, condensation and precipitation

$100
6
$600
Art paper
(multi pack)

Water droplet student book

$10
1
$10
Paint and brushes set
Materials for post field trip art piece
$15
4
$60

Markers (40 pack)

Materials for post field trip art piece
$15
2
$30
 
 
 
TOTAL
$1,350