The District has many last-minute gift and decorating ideas that can save and protect water resources and create new holiday traditions.
Here are some gift ideas: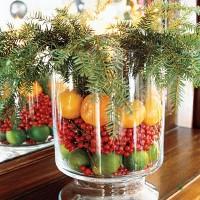 • Rain barrels are a great way to conserve water and an inexpensive gift when you pick one up at a local extension office.
• Compost bins provide nutrients for a garden and keep food scraps out of the garbage disposal. A garbage disposal uses up to 4 gallons of water per minute.
• Raised garden beds make great gifts for gardeners and they control water use and reduce the need for pesticides, which means less runoff into water resources.
• Gift certificates are available at most local extension offices for free or inexpensive classes to make rain barrels, compost bins and other items.
• Give plants that are water efficient and require little maintenance in Florida landscapes. Give an entire plant or just a seedling planted in a biodegradable eggshell or toilet paper roll.
Be water-wise also when selecting holiday decorations. Here are some suggestions:
• Add some color to your holiday decorating with red salvia splendens. The plant requires little maintenance once placed in your garden after the holidays.
• Use items found around your yard and home to decorate. Palm fronds, magnolia leaves, pinecones and citrus fruit make great ingredients for centerpieces.
• Rosemary is easy to grow and makes a nice choice for holiday greenery and fills the home with a sweet fragrance.
And for year-round Florida-friendly tips, visit WaterMatters.org/Yards.