The District recently presented the Water Matters award to three Pasco County students searching for solutions to improve water quality and sustain freshwater supplies.
The Water Matters awards were given as part of the 2022 Pasco Science and Engineering Showcase last month. Hosted by the District School Board of Pasco County, this annual event encourages students to work through the scientific research process to explore pressing issues and problems to create powerful solutions. The student projects considered for the Water Matters award aligned with the District's mission to protect water resources and ensure the public's water needs are met, while also demonstrating creativity and innovation.
"It was a great opportunity to recognize the amazing work being done by students related to water resources, and we look forward to presenting the award again in the future," said Katherine Munson, senior communications coordinator.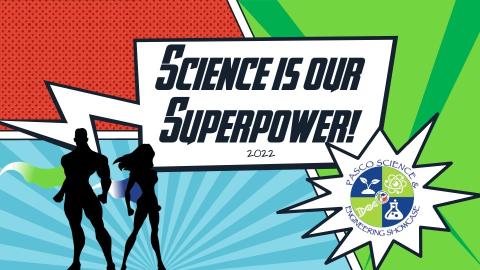 This year's Water Matters award recipient projects focused on improving water conditions and exploring alternative water supply options. The award was presented to students from the elementary, middle and high school levels.
Jacen Bartenfelder, a third grader at Watergrass Elementary, was the Water Matters elementary level recipient with his project "Removing Phosphates From Water." His project looked at the effects of different filtration materials and how they impacted the number of phosphates found in a water sample. The inspiration for his project came after concern about runoff polluting the lake behind his home. This experiment was designed to learn about ways to protect his local bodies of water.
Sebastian Davis, a seventh grader at Pasco Middle School, was the Water Matters junior level recipient with his project "Stopping Thirst One Drop at a Time." The project aimed to find the best method for removing mineral components from sea water. Davis observed multiple methods to determine the most effective and efficient way to cleanse sea water. His goal was to find the best way to purify salt water to increase freshwater supply.
Muhammad Shahraj, a twelfth grader at Cypress Creek High School, received the Water Matters award for the high school level. His project involved using White-Rot fungi to degrade metal pollutants in different water environment conditions. Shahraj observed the potential of the fungi in his experiment to understand how the heavy metals would break down in larger bodies of water.
To learn more about the competition, visit https://www.pasco.k12.fl.us/oll/page/pasco_science_engineering_showcase