District staff surpassed a record for the amount of acres treated with prescribed fire during Fiscal Year 2014.
The prescribed fire team in the Operations and Land Management Bureau burned 40,603 acres this past fiscal year, beating the previous record by almost 1,500 acres.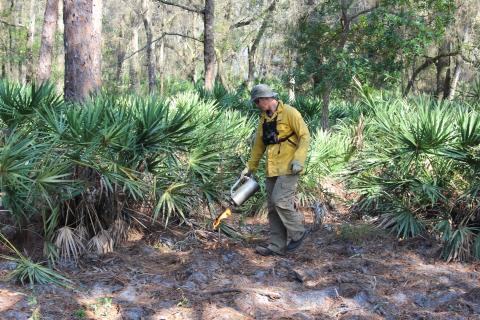 Staff can thank Mother Nature for the boost. An active rainy season, good weather and the lack of burn bans helped the fire team members to greatly exceed internal goals.
But Will VanGelder also credits the hard work of staff.
"They did this facing significant staffing and equipment challenges," he said. "But they made it their personal goals to hit this accomplishment."
VanGelder said a record burning year ensures the health of forest and wetland resources. It also reduces the likelihood and severity of wildfires that in turn reduces management costs, and protects neighboring communities and District assets.