When the opportunity came, Jerry Mallams didn't hesitate.
Before the District's resource evaluation manager could think about the hours of training or the security concerns or his own health, he just did it. He signed up to run the Boston Marathon.
"At the time, I didn't even know if I would be able to do it," he said. "But I just knew I had to be there."
Today, Jerry Mallams is running that marathon.
Last year, three people were killed and more than 260 were injured in a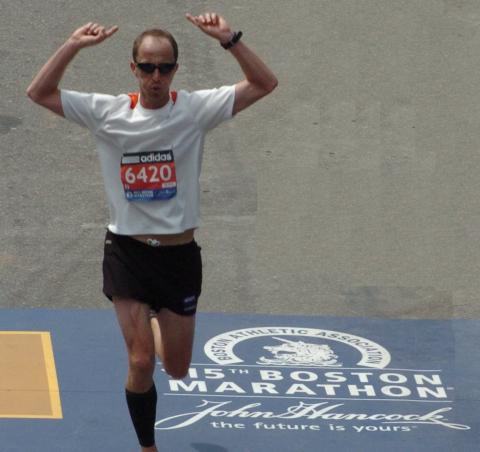 bombing attack at the Boston Marathon. Mallams knew this year's race would either be feared and affect attendance or be embraced and supported. When he qualified for the marathon, he wanted to be one of those supporters.
Mallams has run previous marathons, including a previous Boston Marathon, but has faced complications during training due to his multiple myeloma. His cancer was first diagnosed in 2005 and went into remission with the help of treatment therapy and clinical trials. But Mallams relapsed in 2012.
But the cancer hasn't slowed his stride or his will, despite having to be on a cycle of medicine during the race. He said neither his health nor his safety were concerns for the big day. Though he admitted being a little nervous that Kristina Mallams, his wife and staff hydrologist, would be along the route cheering for him.
"I'm just focused on completing the race and supporting this prestigious running event," he said.
Jerry Mallams begins his race at 10 a.m. To follow his progress in real-time, text his bib number 7417 to 345678. Standard message and data rates apply.