Asmita Shukla, lead hydrologic data analyst, recently received the A. Ivan Johnson Award for young professionals from the National American Water Resources Association. This award recognizes future leaders of water resources research, management and education.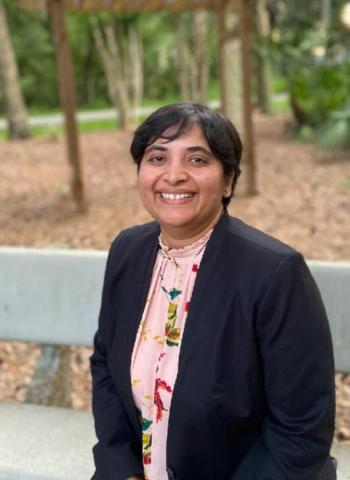 Shukla's doctoral research focused on finding cost-effective ways of improving agricultural stormwater quality in the Everglades through payment for environmental services programs. Her research and her work in the field of hydro-informatics while working at the District demonstrated her significant contribution to water resources research.
She has continued her research at the University of Florida, been published in high impact journals, and plans to develop her skills in data science through her District work.
"I feel honored to receive this award. I have been lucky to get great mentors, both in academia and at the District, early in my career," Shukla said. "With the guidance, I hope to continue my work at the District, help our water resources flourish and serve the community in any way I can."