The District has added several new members to its Springs Team, which is leading the effort to improve water clarity and habitat in west-central Florida's springs. The team includes a diverse group of scientists and engineers representing a wide range of water resource disciplines. The team's knowledge is based on decades of research and development, pilot projects and complex groundwater models.
Meet the newest members of the team: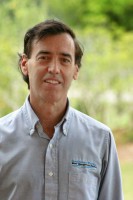 Anthony Andrade — He is the District's reuse coordinator. His role on the Springs Team is to coordinate with utilities and other agencies on wastewater and reclaimed water projects relative to springs restoration. These projects benefit spring systems by helping reduce groundwater pumping and wastewater nutrient loading in springsheds, among other benefits.
His interest in springs dates back to the early 1980s when he enjoyed diving many of Florida's springs. "Without clear and healthy springs, Florida loses a piece of what makes our state so special," Andrade said.
Sky Notestein — He is a senior environmental scientist who joined the District in September 2014. Notestein has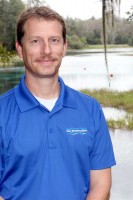 more than 15 years of work experience in the academic and private consulting sectors studying the ecology of aquatic ecosystems. Notestein's role on the Springs Team is to manage restoration projects, work with other agencies on springs issues and educate the public about the District's ongoing efforts to restore the springs.
"I have great childhood memories of visiting springs and I strive to ensure that future generations will have similar positive memories. It has always been a privilege to work in these special environments," he said. 
Danielle Rogers — She is an Environmental Science Project Lead. Her role on the Springs Team is to manage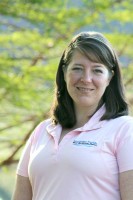 springs restoration projects and to work with the community to identify and implement projects that are beneficial for the springs.
"I am excited to work with such an impressive team," she said. "This opportunity to work with such amazing technical experts on systems as important as our springs is remarkable. I think we will be able to accomplish some amazing things in the future working with the community and integrating technology."
These newest members are just a few of the District staff dedicated to helping restore the springs. To learn more about these and other members of the Springs Team click here.