The District recently was recognized for its support of wounded veterans by hosting events on District lands.
Florida Agriculture Commissioner Adam Putnam thanked the District by letter for its participation in events coordinated by Operation Outdoor Freedom. The program started by Putnam in 2011 and run by the Florida Forest Service supports wounded veterans in the state by offering them recreational opportunities. The District hosted two alligator hunts and most recently an alligator egg collection at the Lake Hancock property. 
"I appreciate you and our other partners working together for a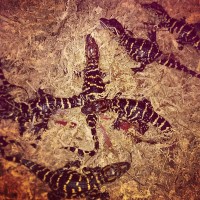 common cause so our wounded veterans can continue to enjoy, learn and rehabilitate in Florida's great outdoors," Putnam wrote.
During the egg collection event in July, about 10 veterans collected eggs from alligator nests. An alligator farm permitted by the Florida Fish and Wildlife Conservation Commission (FWC) coordinated the collection. 
Lands were surveyed by helicopter for nests, and the Lake Hancock property had one of the highest populations of alligator nests in the state. Veterans were allowed to remove 50 percent of the eggs from a nest, up to 35 eggs, as allowed by the FWC permit. The veterans collected nearly 1,900 eggs. 
The veterans and their families will be invited back to the farm next month to see the collected eggs hatch. Part of the money collected from the sale of the eggs goes to support future programs run by Operation Outdoor Freedom.