Whether it was about habitat restoration, geology or the water cycle, dozens of District staff shared their knowledge with students last week during the Great American Teach-In.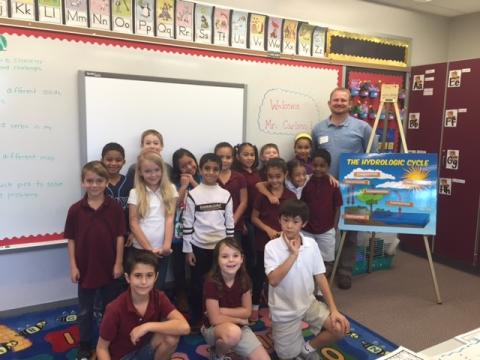 The annual event invites parents and other community members to share their work, hobbies and life experiences with students. The day is meant to give students exposure to various career options.
The Teach-In, which started in 1990 as one of several events during American Education Week, was the idea of a Tampa businessman as a way to involve adults in schools. He came up with the name because he thought the event was in keeping with other great American traditions.
Staff spoke with all grade levels in six different counties about water education topics. Students learned about rock formations, ways to conserve water and what happens when pollutants get into local watersheds.
For more information on the District's education resources such as podcasts, teacher guides and free publications, visit WaterMatters.org/Education.