For nearly three decades, Carol Lynch, administrative coordinator, has been the heart of the District's Regulation Division. Among her many duties, she helps the public schedule permitting meetings, assists staff with internal procedures and helps finalize contracts and budgets. And she does it all with a smile.
That's why Lynch was named the winner of the District's Dale Twachtmann Award of Excellence. The award is named after the District's first executive director and recognizes one employee each year who demonstrates excellence in the District's core values.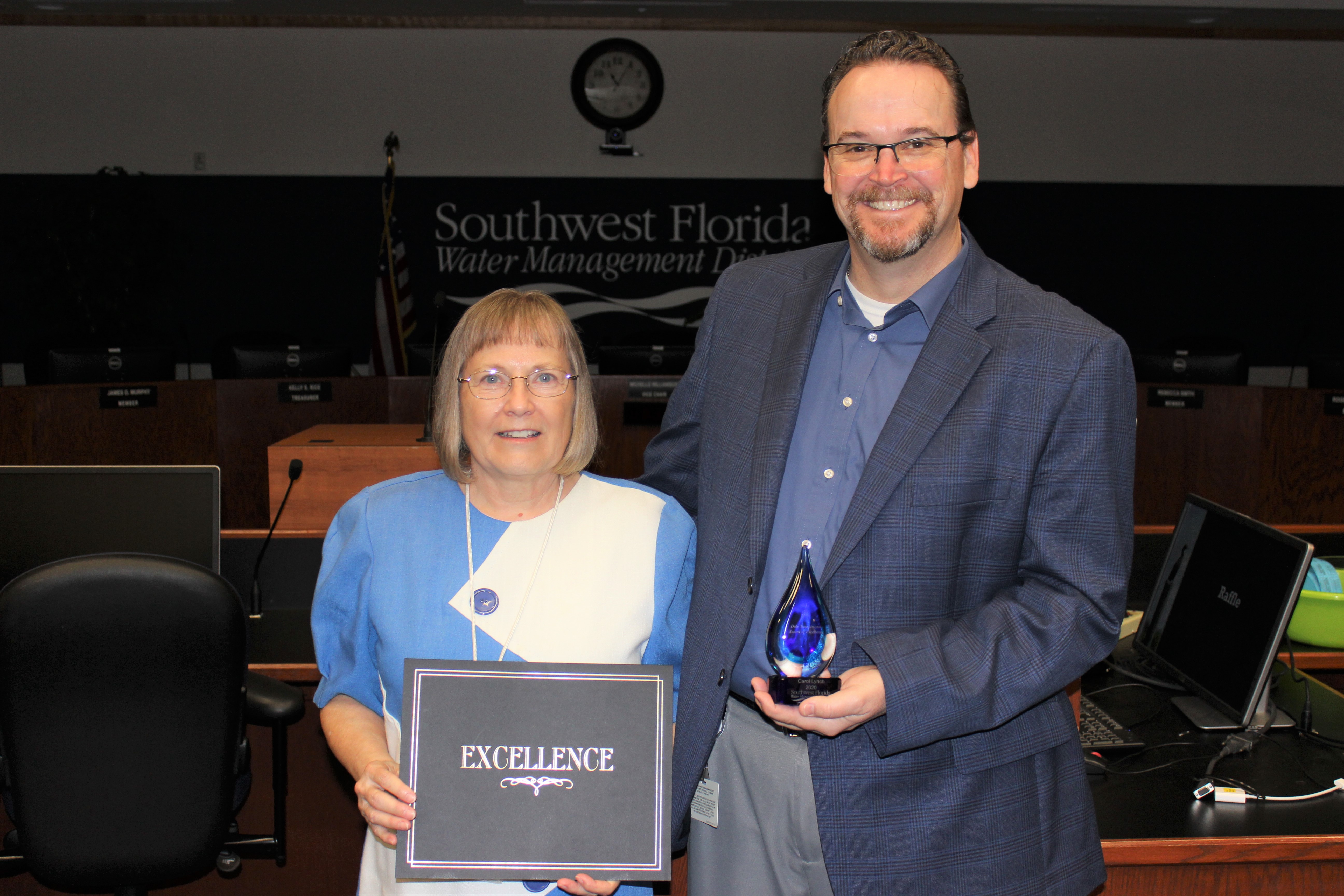 Lynch was honored for her exemplary administrative and business support to the District for nearly 30 years. With plans of retiring this April, Carol said,
"As my retirement looms ever so close, this will be a very special memory of my time here at the District.  I couldn't have chosen a nicer group of people to work with."
The award also meant the world to her co-workers.
"Carol is the most kind and helpful person I have ever had a chance to work with," said Jennifer McDaniel, senior regulatory support technician. "We aren't just losing a co-worker; we're losing a friend."