The City of Clearwater recently celebrated the grand opening of its second reverse-osmosis water treatment plant.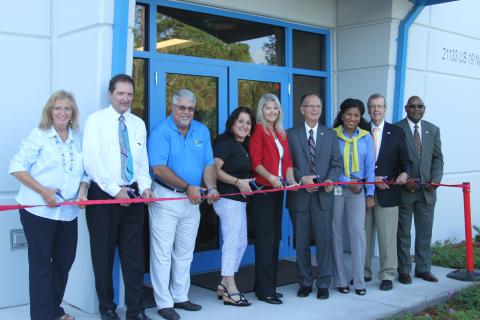 District staff joined the celebration of the plant that treats brackish water using state-of-the-art technology to produce more than 5 million gallons per day of potable water. Reverse osmosis is a process that purifies water by removing dissolved particles, minerals and ions. 
This $34 million project includes three major components: the brackish water reverse-osmosis plant, a brackish wellfield with raw water piping and a concentrate disposal well. The District provided nearly $15 million toward the design and construction of the project.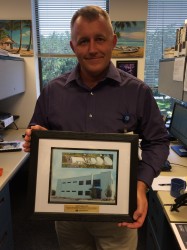 Projects like this align with the District's commitment to water supply by reducing the reliance on fresh groundwater and developing new sustainable water supplies, said Estella Gray, a District Government Affairs Program manager.
"I applaud the city for its commitment on reducing the demand on fresh groundwater in the Northern Tampa Bay Water Use Caution Area," she said.
The project also demonstrates the continued collaboration between District staff and partner agencies. John Ferguson, a District staff hygdrogeologist, received a plaque from the city recognizing his excellent management of the project.