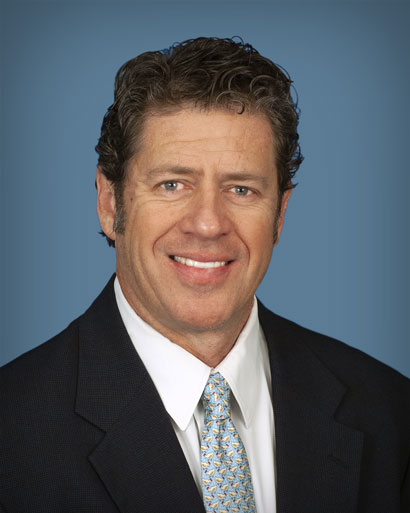 Scott Wiggins of Tampa is a civil engineer and former investment banker.
Wiggins was appointed to the Governing Board for a term beginning July 10, 2018 and ending March 1, 2022.
A multigenerational Floridian, Wiggins was a member of the first graduating class at Lemon Bay High School in Englewood, Florida. He earned a bachelor's degree in Engineering with high honors as well as a master's degree in Engineering (with a concentration in water resources) from the University of Florida. Under a graduate research fellowship that was part of a cooperative project funded by the South Florida Water Management District, his thesis was published in Everglades Agricultural Area: Water, Soil, Crop and Environmental Management. After practicing as an engineer in southwest Florida, where he specialized in the design and permitting of water management systems, he went on to receive an MBA from the Kellogg School of Management at Northwestern University in Evanston, Illinois.
Most recently, Wiggins was a managing director at a leading investment bank to the technology, media and marketing industries. Prior to this, he was the Chief Strategy Officer and EVP of a materials technology company, where he led corporate development and strategic activities, including an initial public offering. For most of the 1990s, Wiggins was an investment banker in the public finance group of Merrill Lynch, which executed several billion dollars in capital market transactions for governmental entities throughout Florida and the Southeast.
Wiggins remains a Financial Industry Regulatory Authority (FINRA) registered securities representative as well as a licensed professional engineer. Ongoing interests include working cattle and homeschooling his children. Given his diverse and long-standing background in the state, he relates readily with a broad range of constituents and understands the various issues facing the taxpayers of the District and the resources entrusted to it.
Wiggins represents Hillsborough County.