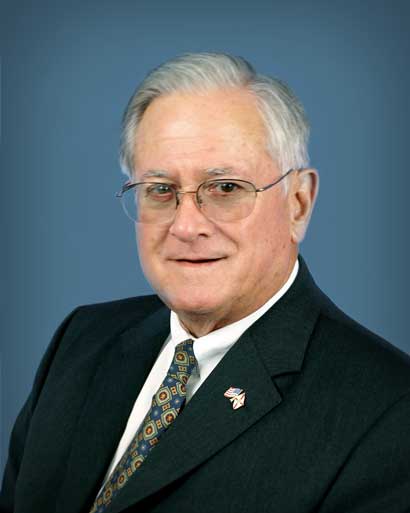 Former Chair
Henry Paul Senft, Jr. of Haines City is owner of Townsend-Senft Consulting and Insurance, Inc.
Senft was appointed to the Governing Board in March 2008. He has served as Board chair and secretary. His term expires March 1, 2019.
Senft is a Georgia native who graduated from Druid Hills High School in Atlanta. He remained in the Atlanta area while earning his bachelor's degree in management from Emory University and his master's degree in business administration with a major in healthcare administration from Georgia State University.
Before starting his career in the insurance field, Senft served in the U.S. Air Force Reserve. Senft has more than 30 years of experience in the insurance industry and is past president of the Florida Association of Insurance Agents.
Senft has also served in numerous appointed and elected government positions on the Polk County Commission, Polk County Industrial Development Authority, Polk County Zoning Board, Polk Community College Board, and the State Board of Independent Colleges and Universities. He is a past chairman of the Central Florida Economic Development Council and is currently the director of the Haines City Economic Development Council.
Senft feels his leadership in developing a water alliance among Polk County's 17 municipalities while serving on the Polk County Commission has given him the necessary experience to represent the county on the Governing Board. He believes strongly in a cooperative, regional approach to meeting the long-term water supply needs of the growing region. He also feels his experience with regional water alliances like the Toho Water Authority and the challenges of developing alternative water sources will serve him well on the Governing Board.
Standing Committee Liaison
Public Supply Advisory Committee
Other Liaison
Central Florida Water Initiative